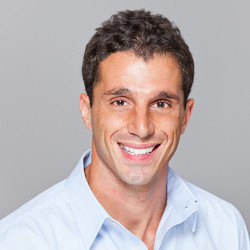 My passion is technology and my expertise artificial intelligence. I love to travel, eat good food and play beach volleyball.
I worked as Director of Technology for Ask.com and Oneriot. More recently, I co-founded and built the technology of Immersive Labs and AchieveMint, while participating to the prestigious TechStars NYC and RockHealth. I am currently co-founder and CTO at Evidation Health.
I received a PhD in Computer Science from the University of Iowa. My research focus on machine learning and computational epidemiology. In the last years I published 17 articles, gave 15 talks and authored many patents.
If you would like to know more about me you can follow my blog or get in touch via email.